Removing Glue from Old Tile or Carpet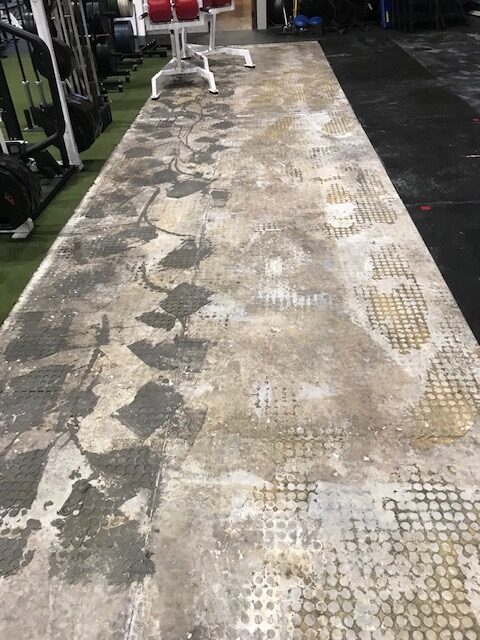 Carpet glue removal without damage to the concrete floor underneath
Our warehouse flooring services include removing old glue from your concrete or tile floors and restoring them to new. The floor of most warehouses is concrete throughout. Some areas that are used as office space, waiting rooms or employee lounges may have carpet installed. For rental warehouses that must be redesigned to meet the needs of new clients, it can be difficult to remove glue to take up carpet and either replace it or leave the concrete floor in the area. As part of our warehouse flooring services, KAT Klean will remove glue from carpet without causing damage to the concrete floor underneath. We can also remove glue from tile in those areas where special flooring has been installed.
Knowledgable Crew
We work quickly and efficiently so that your floor is ready in the least amount of time possible. Don't settle for anything less than the best glue removal services for your property.
Years of Experience
KAT Klean has the experience, products and knowledge to remove glue of all types and leave behind the smooth, clean surface that you need for your new flooring.
Don't put down new flooring with old adhesive in the way
Even for those areas of flooring where you intend to put down new carpeting, tile or other types of flooring, you will need to remove as much of the existing adhesive as possible. Depending on the size of the area, this can turn into a difficult and time-consuming project for you. All types of adhesive are not the same and require different types of removal methods in order to remove them thoroughly.
KAT Klean has the experience, products and knowledge to remove glue of all types and leave behind the smooth, clean surface that you need for your new flooring.
Staining or polishing cement
You might also need to remove glue from old carpeting and simply leave the concrete without replacing the flooring. If your goal is to stain the cement or polish it for a more attractive finish, all of the glue will need to be removed and the surface thoroughly cleaned. A sealer may also need to be applied to the concrete in order to protect the concrete floor and increase its longevity. Let our experienced and knowledgeable staff provide you with the professional quality results that you want for your warehouse floor.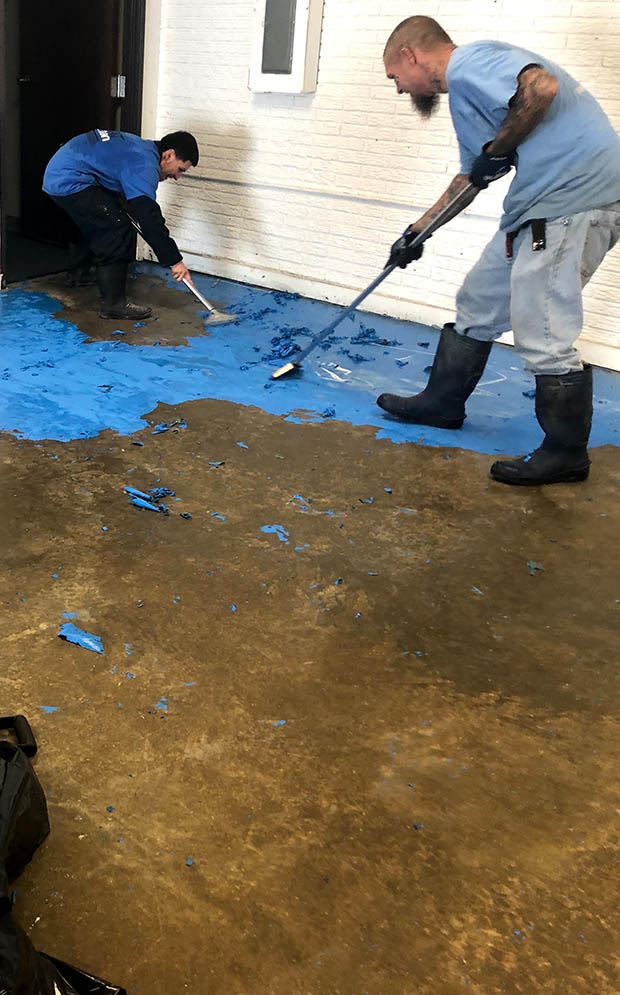 Other Warehouse Services
Here are some other KAT Klean services you might be interested in.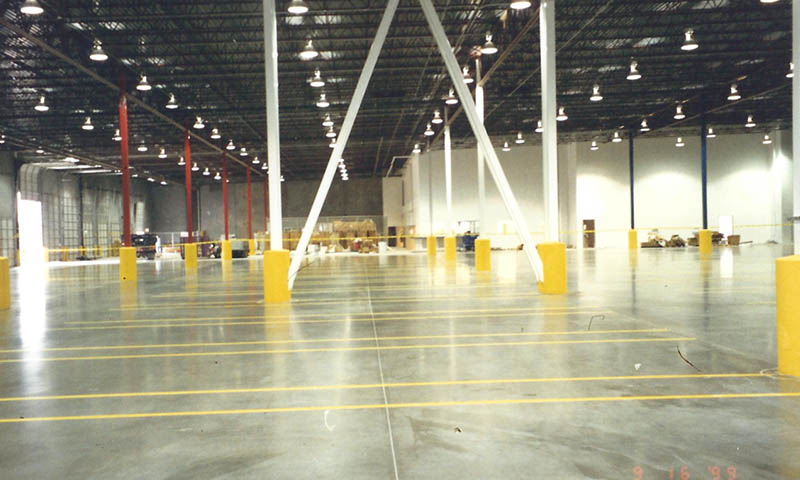 Sealing Concrete Floors
Prevention is the easiest, most effective way to prevent ruining the performance and looks of your concrete floor. The right sealer or hardener will prolong the life of your concrete while reducing costs.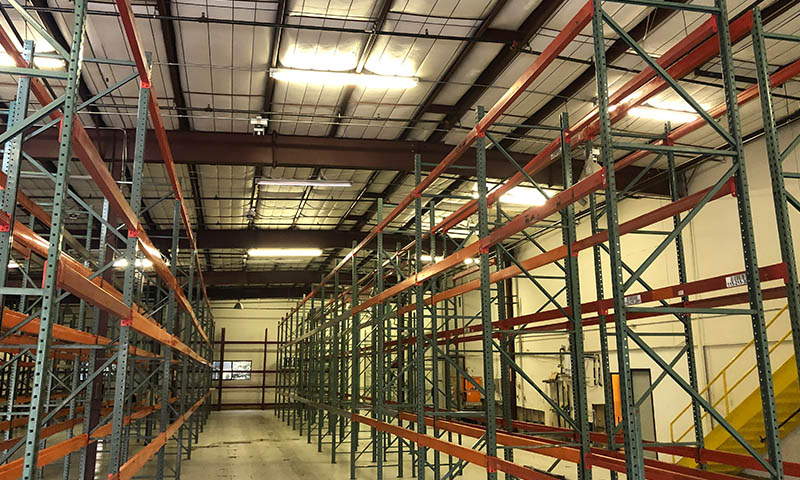 Rack Cleaning
Cleaning warehouse racking systems is different from one facility to the next. Regardless of size, KAT Klean has the expertise and personnel to provide the best results at reasonable rates.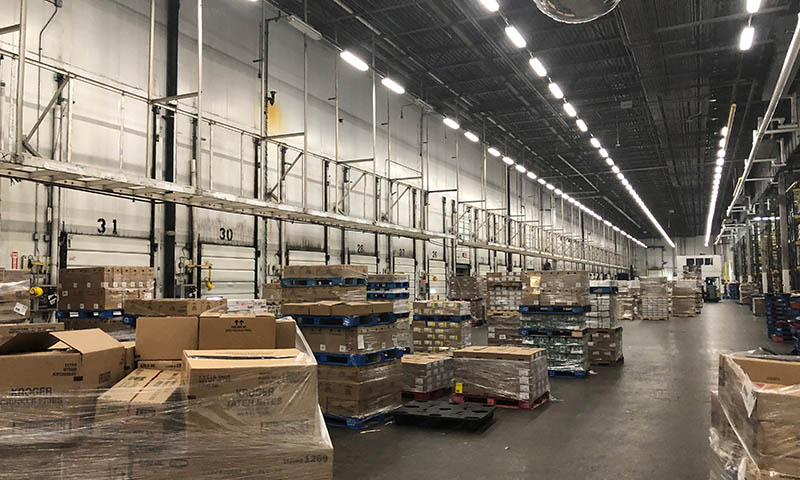 Cold Storage Cleaning
Cleaning of cold storage facilities requires specific knowledge and expertise. KAT Klean's proven method prevents irreversible damage to your facility while preventing mold and ice build-up.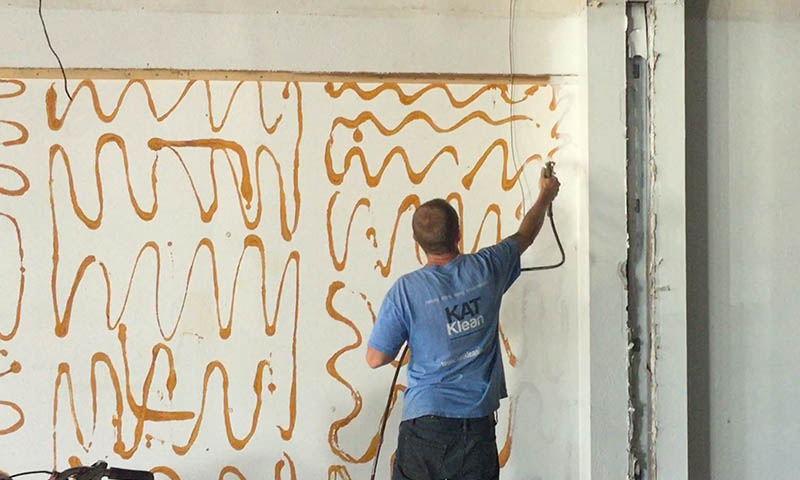 Painting
Warehouse painting from floor to ceiling is one of the simplest ways to give a tired warehouse new life. But it's not a job that should be taken lightly. We ensure the job is done right, on time and within budget.