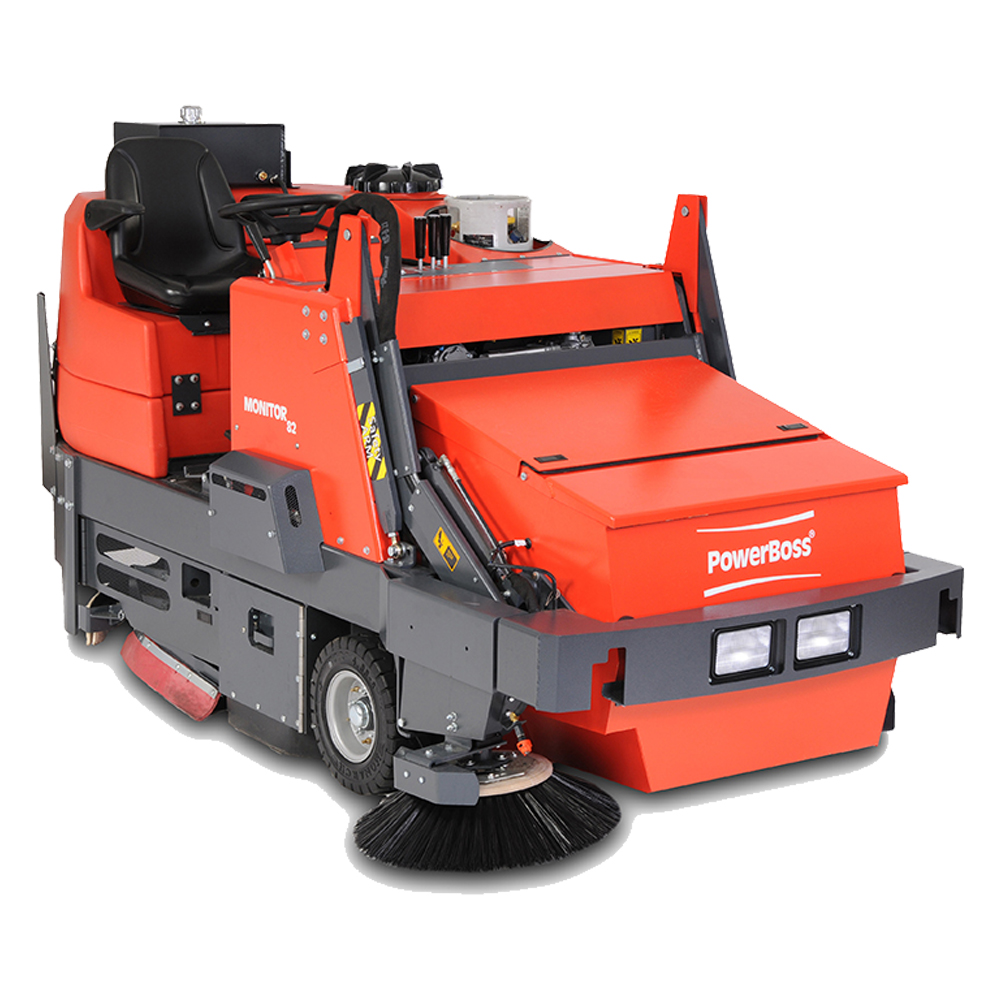 Expertise to get your warehouse floor clean and prevent damage.
The professionals at KAT Klean have the expertise to get your warehouse floor clean and provide the seal or hardener to prevent damage that occurs with continued exposure to water, oil and other types of liquids. Cleaning the warehouse floor effectively will result in a safer and more effective working environment. We will work with you to ensure we have an understanding of what your objectives are before determining which floor cleaning services will best help to meet them. We have the expertise, high-quality products and high-end commercial equipment to offer a broad range of services to optimize your warehouse floor.
The T90 that we use to clean warehouse floors is the largest industrial scrubber available today. This machine has impressive capabilities that include both sweeping and scrubbing to lighten stains from hydraulic fluids, remove forklift marks and grime that has built up over years.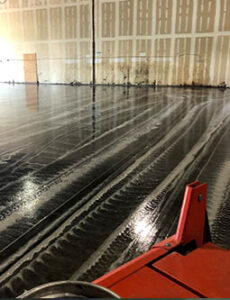 It allows you to remove heavy debris while scrubbing for a total clean that doesn't expose the warehouse floor to large volumes of water that is often a problem with self-cleaning. The T90 is made with a hydraulically powered impeller that results in excellent water pick up so that floors are left dryer after the cleaning process. We implement a variety of brushes to scrub and pressure wash the perimeter and pole areas of your floor for a complete clean.  It also has exceptional dust control to prevent simply recirculating dust particles through the air.
Regular cleaning is essential
Regular cleaning of your warehouse floor is essential, even though it may be sealed to resist stains and leaks that can cause damage to the concrete. Spills that remain on the floor can eventually cause stains. There is also repeated exposure from forklifts and other equipment that can leave marks behind. Our methods of stain removal have been repeatedly proven to be the most effective at reducing or completely removing stains that keep your floor from looking its best. Starting with a clean warehouse allows for a potential tenant to have a good first impression. Also makes it safer for employees. We can remove lines of old paint and/or tape and leave you with a clean floor that is ready to show a potential tenant.
Your warehouse cleaning includes a dry buff with black 3M buff pads for a superior shine to impress any future tenant.
Call Us First! 972-207-4049
Other Warehouse Services
Here are some other KAT Klean services you might be interested in.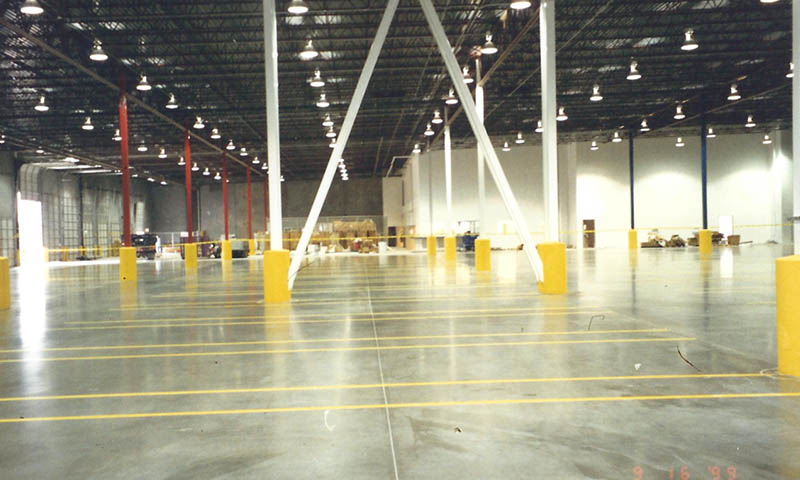 Sealing Concrete Floors
Prevention is the easiest, most effective way to prevent ruining the performance and looks of your concrete floor. The right sealer or hardener will prolong the life of your concrete while reducing costs.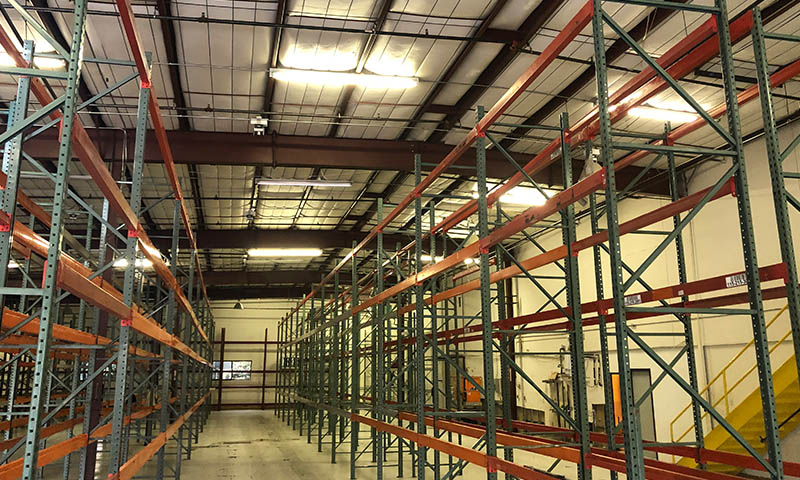 Rack Cleaning
Cleaning warehouse racking systems is different from one facility to the next. Regardless of size, KAT Klean has the expertise and personnel to provide the best results at reasonable rates.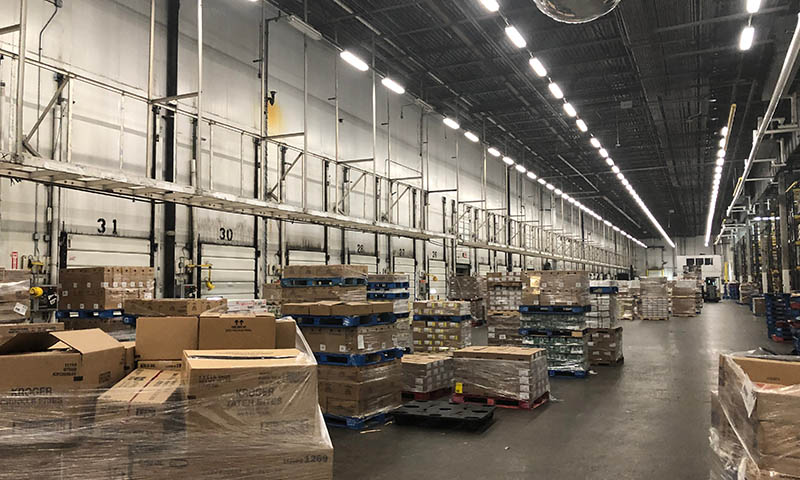 Cold Storage Cleaning
Cleaning of cold storage facilities requires specific knowledge and expertise. KAT Klean's proven method prevents irreversible damage to your facility while preventing mold and ice build-up.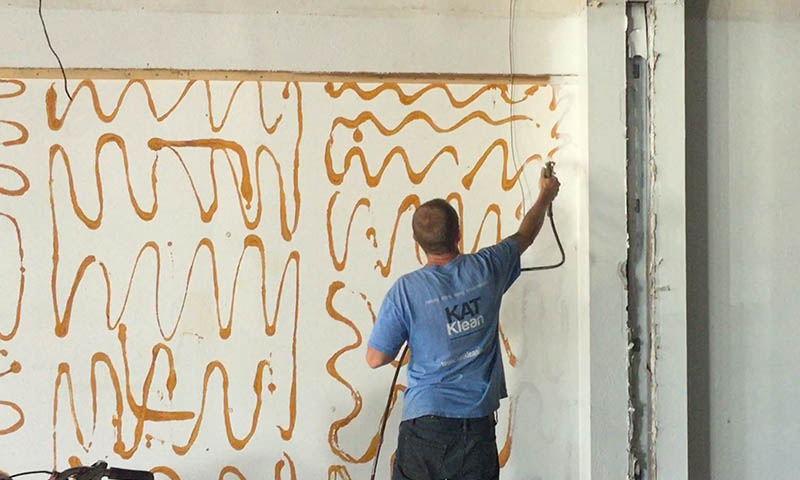 Painting
Warehouse painting from floor to ceiling is one of the simplest ways to give a tired warehouse new life. But it's not a job that should be taken lightly. We ensure the job is done right, on time and within budget.