KAT Klean, Inc. has years of experience applying safety coatings on warehouse floors. Hard trowel concrete has unique characteristics making paint bonding difficult.
Whether your specifications require etching of the surface or applying yellow paint directly to the surface, we have a documented process to ensure the best results.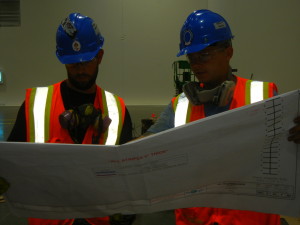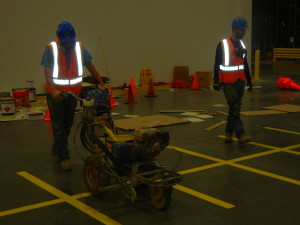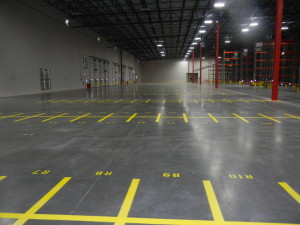 KAT Klean, Inc. will take your architectural drawings and provide a quality layout for your warehouse operations:
Applying epoxy correctly the first time
Whether your plans call for a simple pedestrian walkway, receiving or shipping lines or a unique inventory system, we have the experience to ensure your epoxy coating layout and installation is done correctly the first time.
Other Warehouse Services
Here are some other KAT Klean services you might be interested in.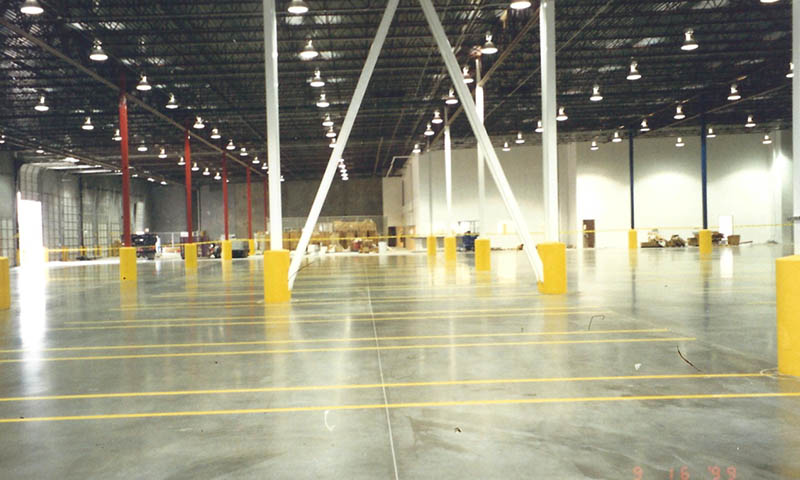 Sealing Concrete Floors
Prevention is the easiest, most effective way to prevent ruining the performance and looks of your concrete floor. The right sealer or hardener will prolong the life of your concrete while reducing costs.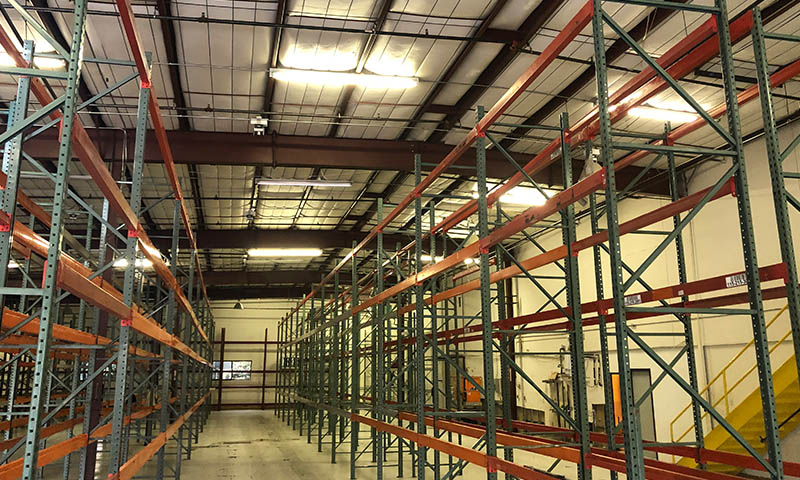 Rack Cleaning
Cleaning warehouse racking systems is different from one facility to the next. Regardless of size, KAT Klean has the expertise and personnel to provide the best results at reasonable rates.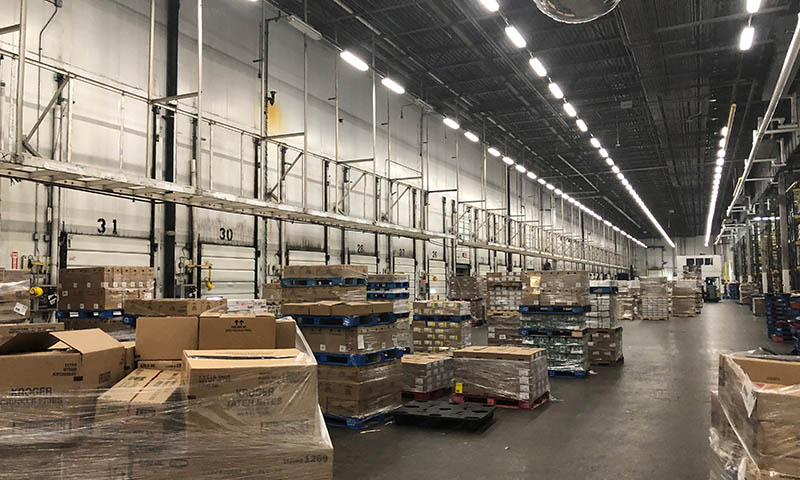 Cold Storage Cleaning
Cleaning of cold storage facilities requires specific knowledge and expertise. KAT Klean's proven method prevents irreversible damage to your facility while preventing mold and ice build-up.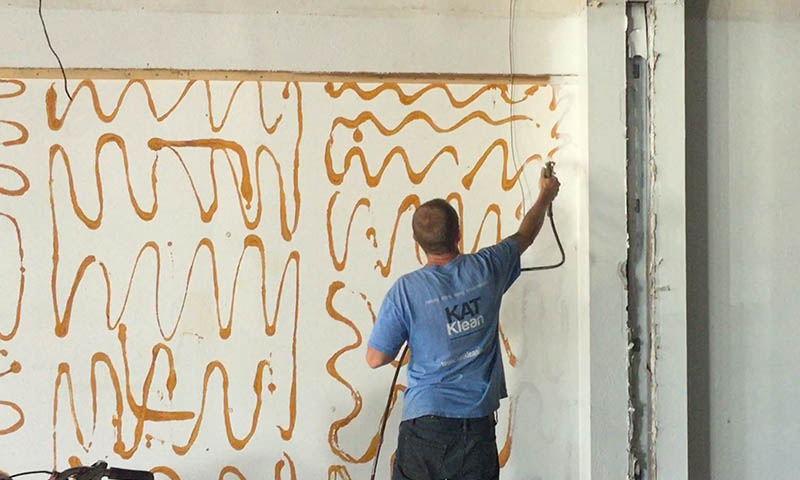 Painting
Warehouse painting from floor to ceiling is one of the simplest ways to give a tired warehouse new life. But it's not a job that should be taken lightly. We ensure the job is done right, on time and within budget.