Services
Warehouse
We have an extensive list of warehouse services available. Please see below and contact us for additional information.
View Services
Warehouse services at a glance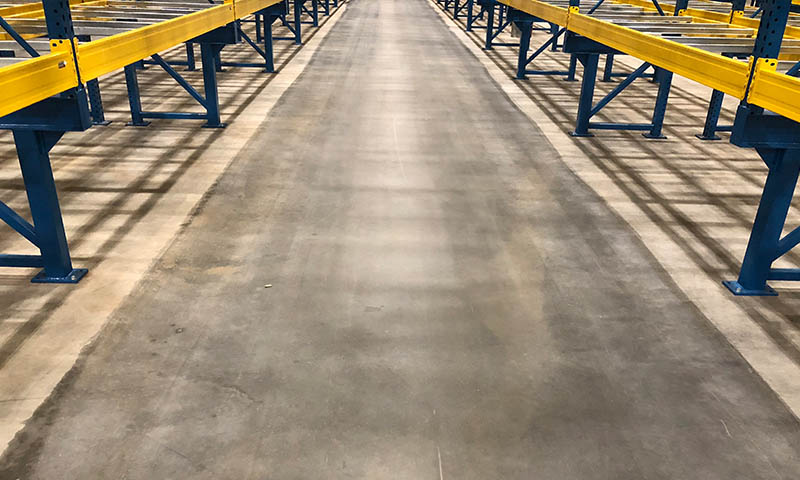 Floor Cleaning
KAT Klean will clean your floors using the industry's largest industrial scrubber. A variety of brushes are used to provide the best results. We can also remove forklift marks and other stains and polish concrete floors.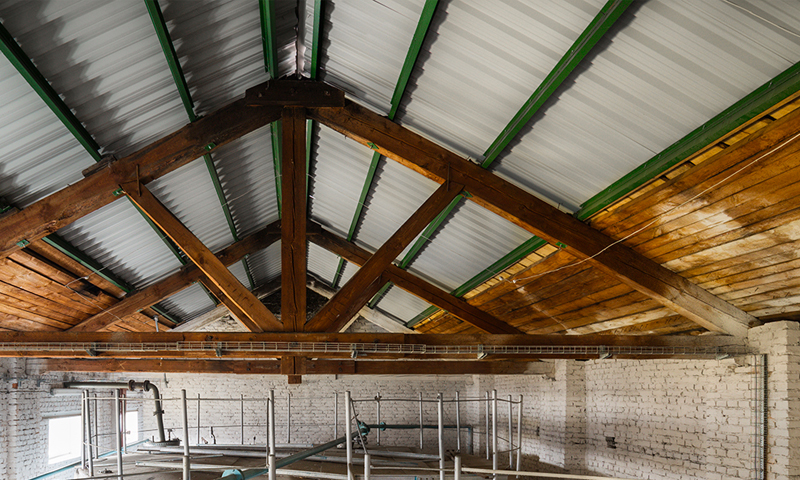 Rafter Cleaning
Regularly cleaning warehouse rafters prevents debris from collecting, which may fall and lead to contamination of other products or processes. Some materials can damage equipment or ignite fires or cause explosions.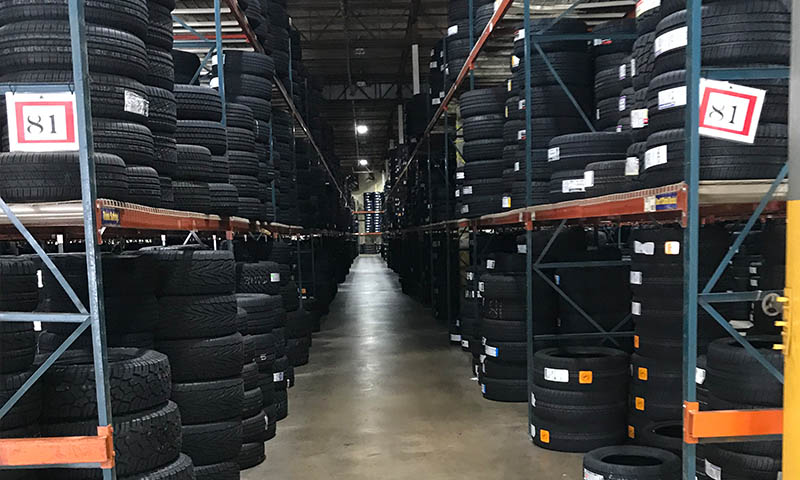 Odor Removal
Warehouses often have unpleasant odors left behind by previously stored materials. We have developed a proven method for warehouse odor removal that will get rid of difficult odors and make it more appealing to new tenants.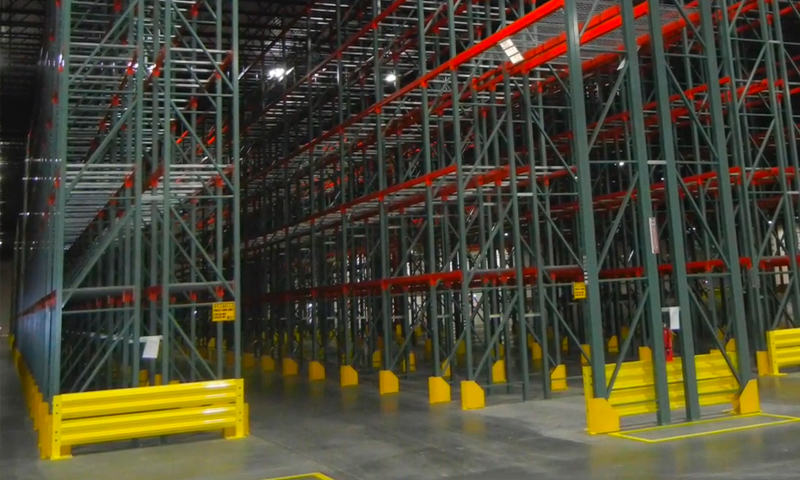 Epoxy Coatings
Hard trowel concrete has unique characteristics making paint bonding difficult. Whether specifications require etching the surface or applying yellow paint directly to the surface, we have a proven process that ensures the best results.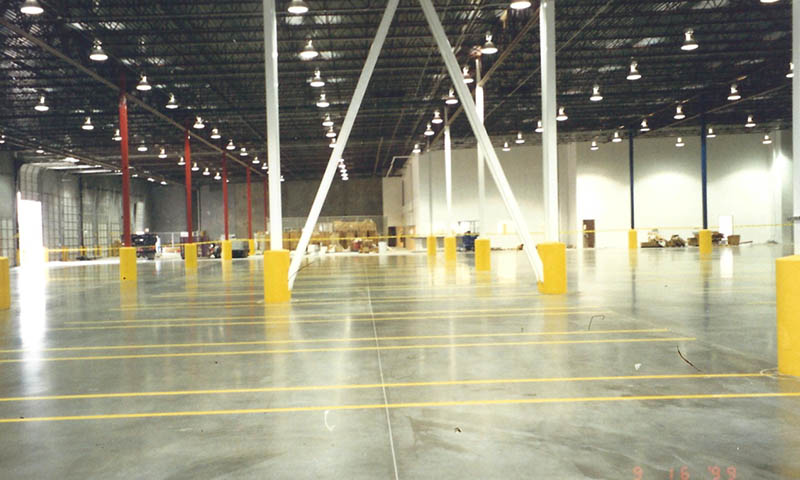 Sealing Concrete Floors
Prevention is the easiest, most effective way to prevent ruining the performance and looks of your concrete floor. The right sealer or hardener will prolong the life of your concrete while reducing costs.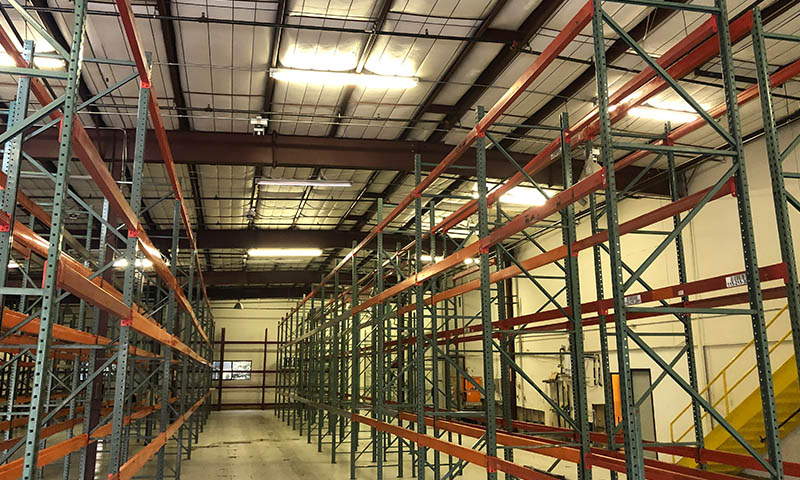 Rack Cleaning
Cleaning warehouse racking systems is different from one facility to the next. Regardless of size, KAT Klean has the expertise and personnel to provide the best results at reasonable rates.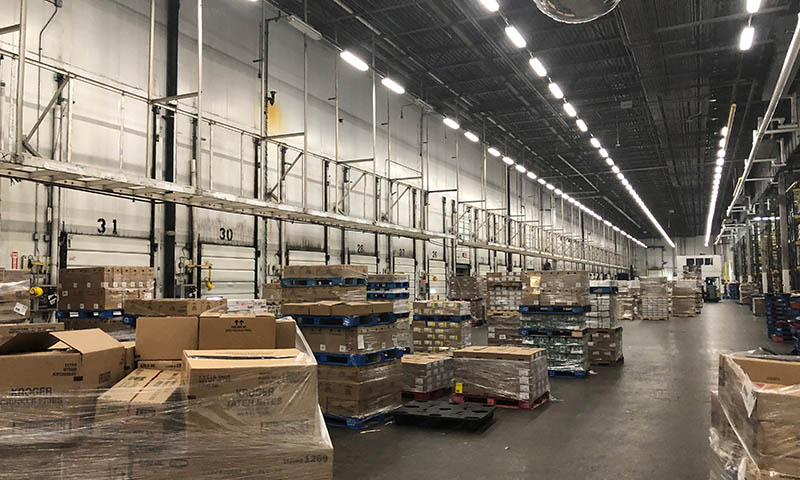 Cold Storage Cleaning
Cleaning of cold storage facilities requires specific knowledge and expertise. KAT Klean's proven method prevents irreversible damage to your facility while preventing mold and ice build-up.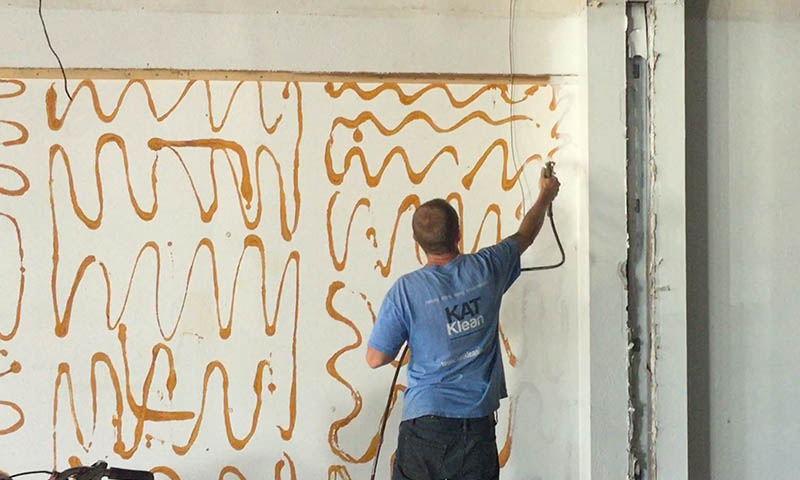 Painting
Warehouse painting from floor to ceiling is one of the simplest ways to give a tired warehouse new life. But it's not a job that should be taken lightly. We ensure the job is done right, on time and within budget.