KAT Klean, Inc. has years of experience applying safety coatings on warehouse floors. Hard trowel concrete has unique characteristics making paint bonding difficult.
Whether your specifications require etching of the surface or applying yellow paint directly to the surface, we have a documented process to ensure the best results.
KAT Klean, Inc. will take your architectural drawings and provide a quality layout for your warehouse operations: measuring, snapping lines, and applying epoxy correctly the first time.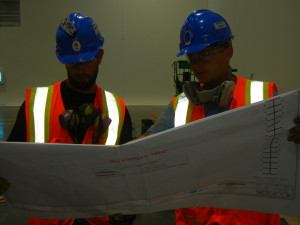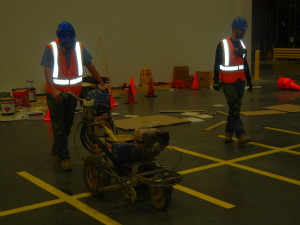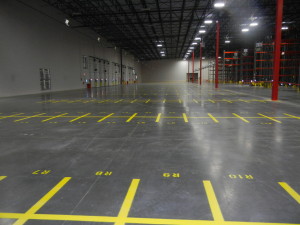 Whether your plans call for a simple pedestrian walkway, receiving or shipping lines or a unique inventory system, we have the experience to ensure your epoxy coating layout and installation is done correctly the first time.
Call Us First!972-207-4049